The School Council is an essential part of our 'Pupil Voice.'
It consists of a group of dedicated and committed pupils who are passionate about improving our school. Two pupils from each class from Years 2 to 6 and two pupils from each secondary year group represent their peers and take forward ideas and suggestions for moving the school forward. The School Council meets regularly with staff to discuss ways in which our school can be improved. They form a vital part of our planning as they put forward the views of the pupil body.
The School Council are fully involved in helping take the lead on fundraising events such as regular bake sales for school initiatives, organising and hosting stalls at our Winter market alongside support for our International Day. They come up with some of the most valuable ideas and suggestions to improve the whole Park Lane community.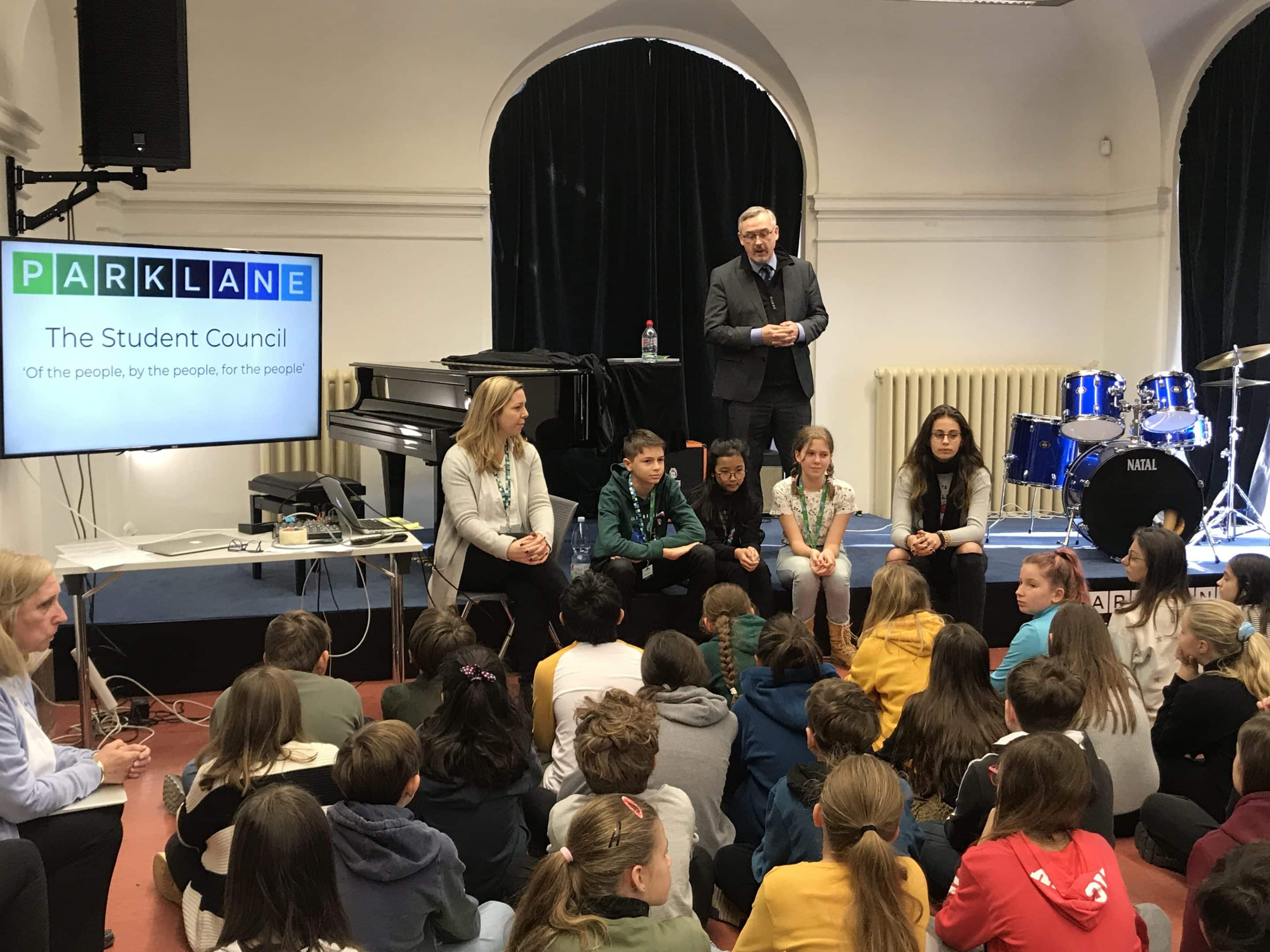 The Park Lane School Council aims
to listen to other pupils' ideas and  take action to make their learning better
and provide the best possible learning environment.
Please keep a close eye on the Park Lane Press, plus the weekly Primary and Secondary Updates  for School Council-led initiatives.