Although Physical Education (PE) is a Specialist Subject taught in the Early Years and Primary School classes, the four trained PE teachers ensure that all the children develop their physical skills to create a life long active routine and love of sport.
We believe children are most successful when they develop positive and balanced daily habits through well planned lessons, games and activities that are fun and engaging. 
The promotion of physical health, mental health, social health and healthy competition all help the children adopt sport as part of their school day school week and school year here at Park Lane International School.
Sport For Us All
All the Early Years and Primary children have two PE lessons each week in our school sports facilities or school hall. Invasion Games, Swimming, Gymnastics, Athletics, Dance, Racket Skills, Core Fitness and Net Games completes a year's programme of study. A child can enjoy sport each and every day of the week at Park Lane International School because of the breadth and choice of physical activity in PE lessons and from the myriad of sporting clubs offered each afternoon after school.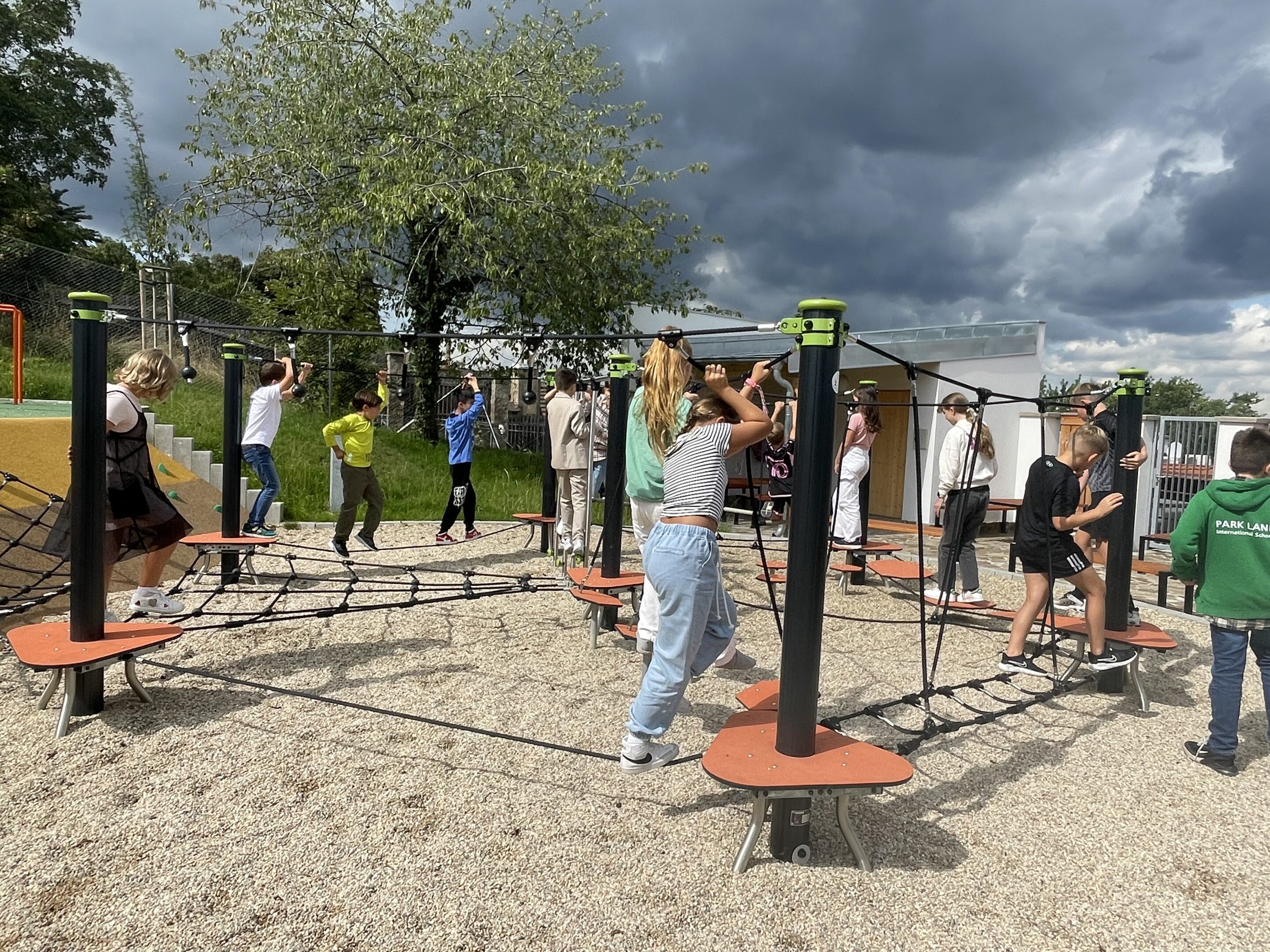 Inter Colour House competitions, in which all the children participate from Year 1 – Year 6, include our Park Lane Mile Run, Benchball, Floorball, Throw Volleyball, Fitness Challenge, Softball and Annual Sports Day. The Czech Department also plans a programme of cycle proficiency and bike ability as part of the Czech language programme.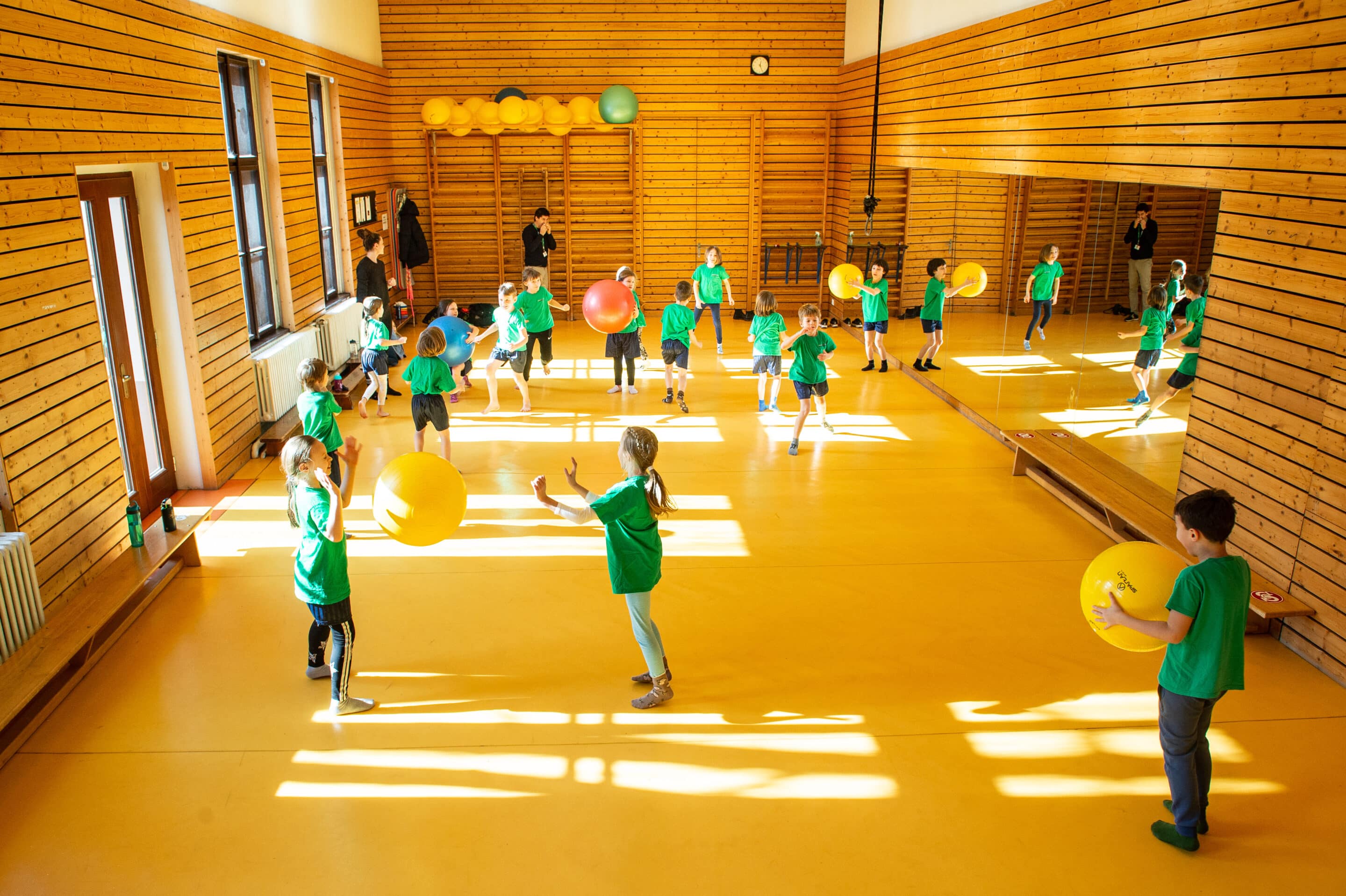 Sport for a Competitive Pupil
Primary pupils wishing to enjoy more competitive sports are frequently asked to represent the school in fixtures, galas and cups. At Park Lane we have teams representing the school in Chess, Aerobics, Tug-of war, Football, Basketball, Aquathlon and Athletics.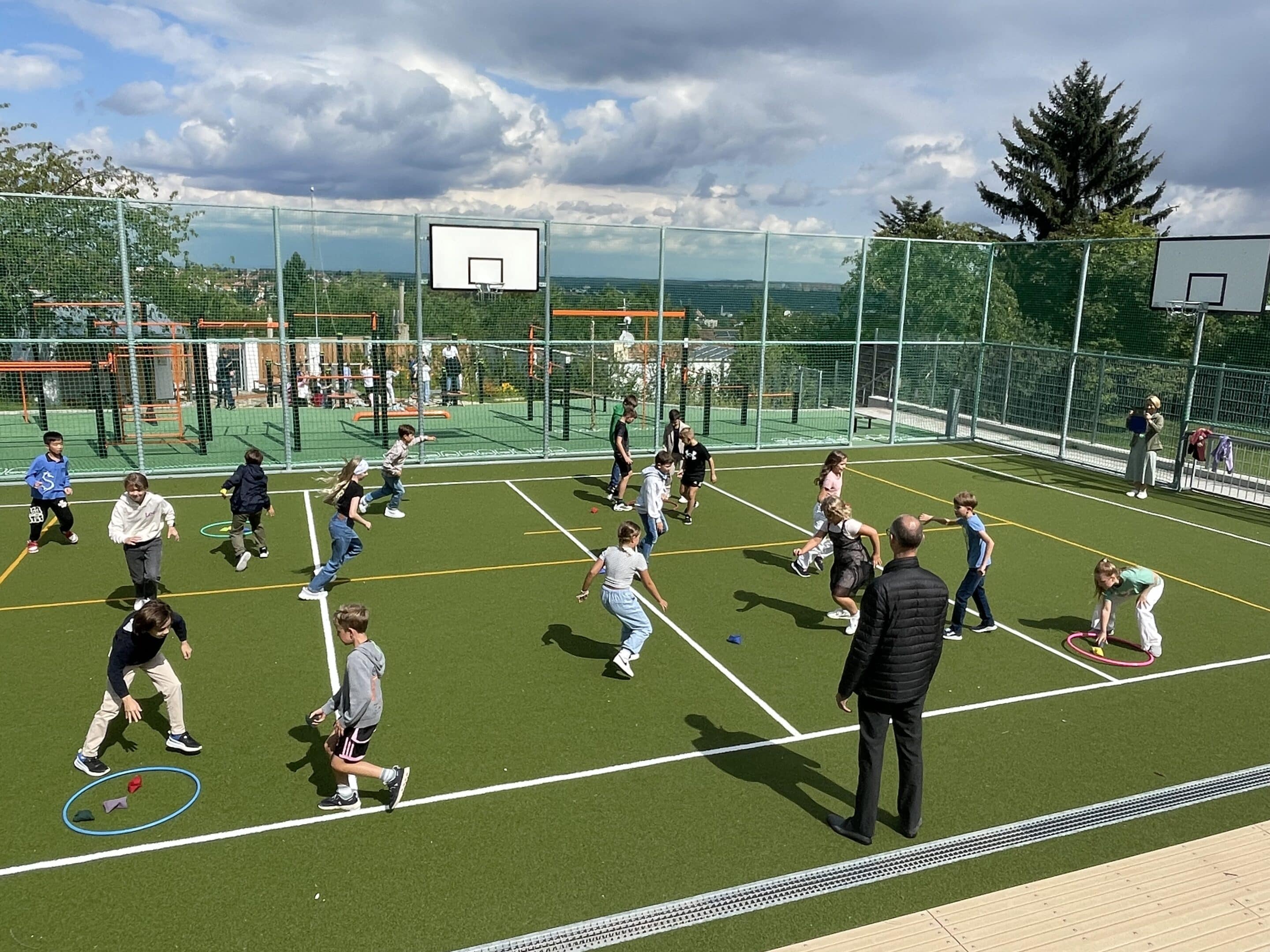 Sport at Club Level
As a Primary school we promote and help children attend their regular training and competitions at a higher club level outside of school. A number of our children attend top level Ice Hockey, Tennis, Golf, Karting, Baseball and Swimming coaching in order to compete both nationally and internationally.
The students from years 7, 8 and 9 have taken part in lessons like Badminton, Judo, Squash and various team sports. Pupils are taught in their year groups consisting of classes of only boys and only girls, when possible, which caters for all sporting abilities.
Physical Education is also taught as an exam subject in IGCSE. The students need to submit practical coursework where they are recorded performing 4 categories of sport as well as taking a written exam. Our Physical Education teachers are lifelong learners always looking to improve their students learning as well as developing their own skills.