Park Lane International School aims to provide a challenging academic programme and supportive learning environment to cultivate in our learners a reflective, open-minded and inquiring approach to both their education and the wider school community.
We believe that every young person is entitled to lead a happy, safe and productive life and we encourage principled, caring and empathetic practices to achieve this.
We realise that in today's ever-evolving world, the future that our young people are working towards is entirely unpredictable. We understand that when our students reach adulthood, they are likely to be engaged in occupations and tasks that do not currently exist; utilising technology which has yet to be invented. Moreover, if they are to compete, thrive and survive in the decades to come, they will need to become fully attuned to global issues and develop their intercultural awareness.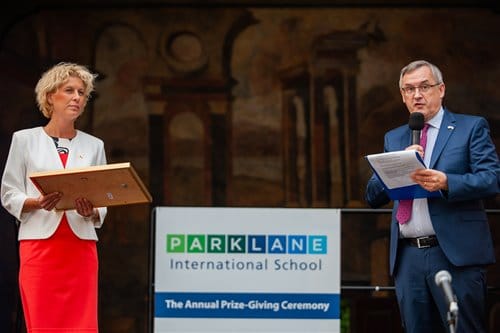 Aims & Learner Profile
 In line with the IB learner profile we are committed to creating and sustaining an environment where our pupils are:
successful learners;
industrious and curious;
respectful and empathetic;
cooperative and collaborative;
honest and trustworthy;
knowledgeable and competent in their use of technology;
aware of environmental issues;
resourceful and responsible global citizens.
The 5 R's: Park Lane learners are:
responsible
respectful
resourceful
resilient
risk-takers