Great schools take care of their students in so many ways. Park Lane provides an outstanding bus service to safely pick up and drop off your students every day. We also cooperate with the Zátiší Group to provide healthy meals served in our well-maintained kitchens and cafeterias. And if you want to show a little school pride, check out our school shop to outfit your child in Park Lane merchandise. 
School shop
Park Lane is now ready to sell our new backpack, which is based on the highly successful 'Topgal' student backpacks with our unique Park Lane design!
Ergonomically-shaped system for child's back 

with aluminium reinforcer

Soft shoulder adjustable straps with a protected fringe 
Back pocket is suitable for folders, documents and perfect for a MacBook, laptop or tablet with a maximum size of 15.4″ in a neoprene sleeve 
The middle section is ideal for storing more spacious items 
Small net pockets on both sides of the backpack can each hold 0.75 ltr bottle of drink.
The bottom of the back-pack is made of solid material TOPDURA, which has been tested in the Czech National Institute for Testing and Certification.
Price: 1.000 CZK
The backpacks are available at our school office.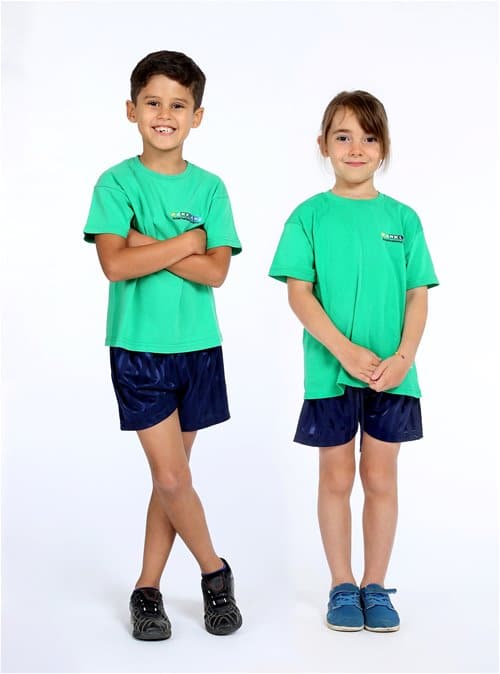 Merchandise
Primary PE kit
Green T-shirt, shorts, PE bag 400,- CZK
Green T-shirt 150,- CZK
Shorts 150,- CZK
Green PE bag 100,- CZK
Secondary PE kit
Blue T-shirt, shorts, PE bag 880,- CZK
Blue T-shirt 400,- CZK
Blue shorts 380,- CZK
Blue Bag 100,- CZK
Thermos cup 300,- CZK
Student planner 100,- CZK (if a student loses his/hers)
School backpack 1.700,- CZK 
Yearbook 100,- CZK
Lanyard 50,- CZK
Car sticker is available at our school office for free.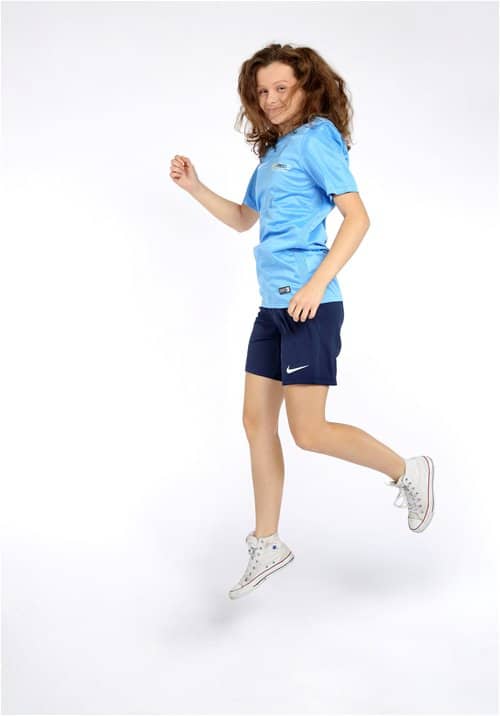 Bus transportation
Park Lane International School can arrange transportation for your child to and from school. Our buses are fully equipped with child safety belts and meet all safety regulations for the transportation of children.
This service is in high demand, so you must request bus transportation early to avoid disappointment. Please contact our office for further information about bus routes and prices. If you decide not to register for the bus service, please note that once the route has been set for the school year, new requests can only be considered when space allows.
Our bus routes are planned once a year, before the first day of school. Although we try our best, Park Lane International School cannot always accommodate changes of pick up locations during the school year.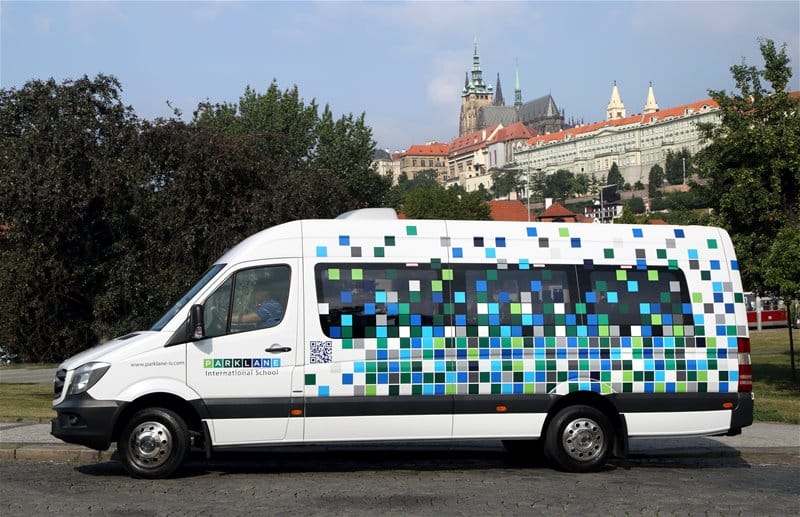 Fresh & Tasty
Lunch and Snacks
Due to allergies, please note that Park Lane International School is a nut-free school.
Our Caterer
Our supplier is Fresh & Tasty (www.freshandtasty.cz). This company was established in 2009 as the newest division of the Zátiší Group (www.zatisigroup.cz) and specializes in daily meals for children without any compromise in freshness and taste. They are committed to a daily diet based upon environmentally and socially responsible products, and promote mainly local producers by offering locally grown and seasonal food whenever possible.