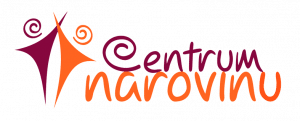 Centrum Narovinu
Park Lane International School is delighted to announce an exciting new partnership for our pupils, staff and parents. Following a recent meeting between our managing board and members of the senior management team, we have agreed to support and promote the excellent work of Centrum Narovinu, a not-for-profit organisation which focuses on 'development cooperation' to improve education, health care and general life standards in Africa – with specific partnerships between Czech and Kenyan schools. Whilst Centrum Narovinu is currently running several development cooperation projects, we have agreed to focus on a community centre known as the 'Island of Hope' on Rusinga Island on Lake Victoria. Founded in 2005, the Island of Hope currently comprises of an orphanage, a nursery, a primary school, an educational centre with a library, computer room and Internet access, a school canteen, water treatment plant, sanitary facilities and a health centre with a laboratory and 8 beds. Many of the children who attend the school are orphans from various parts of Kenya, while others come from impoverished villages in the surrounding district. Centrum Narovinu is aiming to establish a secondary school from 2016. We believe there are various opportunities to connect Park Lane & Nessie with the 'Island of Hope' project. Centrum Narovinu personnel will therefore be visiting our sites to meet with pupils, staff and parents and to run some orientation workshops. Since one of our key aims is to produce 'responsible global citizens', there is plenty of scope for our pupils to expand their horizons by participating in some fund (and awareness)-raising activities and shared projects. We therefore encourage everyone to visit the Centrum Narovinu website: www.centrumnarovinu.cz
Read More
Domov Sue Ryder
Since 2014, we have established good links with the Sue Ryder charity foundation. Our pupils and families help support the elderly citizens of a local residential centre in Prague 4. We have been fortunate that a number of our pupils have been able to spend time visiting the centre and gaining so much from talking to the residents about their personal history and experiences. Every year we run our 'Shoe box appeal.' Our Key Stage 2 pupils (Years 3-6) write a letter in their Czech lessons to go into the boxes asking the residents about their many experiences. All pupils then decorate an unsealed shoe box and fill it with some suitable 'Food goodies' to send to the residential care centre. The residents and carers really appreciate receiving the letters and 'Food goodies' and in turn it is a valuable experience for our pupils, in supporting their local community. In addition, we run a number of pupil-led charity events throughout the year to raise funds for the Sue Ryder foundation. Please see the below link for further details. Sue Ryder Support us We are very grateful for the generous support of our Park Lane families.
Read More

SOS Children's Villages
At Park Lane, we also support the SOS Children's Villages. During the school year, we organise discos for our pupils to attend and the funds raised go to this particular charity. This a local charity based here in Prague and one in which they provide homes for children who are no longer able to stay with their families. Please see this link for further details.
Read More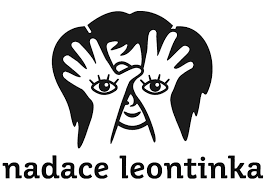 Nadace Leontinka
Nadace Leontinka The Leontinka Foundation helps visually impaired children and students. Its mission is to enable these children to integrate into society, education, and social, sporting and leisure activities. The foundation distributes funds and in-kind donations through various projects aimed at helping specific institutions and children. The Leontinka Foundation collects funds primarily through donations from partners, sponsors and charity events. The main activities of the foundation include:
Collaboration with special schools for visually impaired children, to help increase the quality of education through teaching aids, equipment, and accompanying activities.
Contributing to raising the level of specialised clinics, hospitals, training centres and other institutions that help visually impaired children.
Increasing the availability of special tools, equipment, technology and training and treatment programmes.
Collaborating with other non-profit organizations to help visually impaired children.
Informing the public about the needs of children with visual impairments.
Helping develop the prevention of sight-related diseases through research and the application of new treatment methods.
Read More